Welcome to the kitchen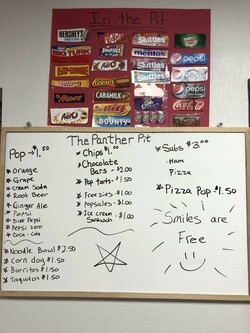 Hot lunches are available most Tuesdays and Thursdays for $5.00 per plate. 
Orders may be made in advance. Same-day orders must be received by 9 a.m.
Panther Pit Concession is available daily. The items shown are regular stock, subject to availability. Additional items are available on an occasional basis. 
July 2022

Sunday
Monday
Tuesday
Wednesday
Thursday
Friday
Saturday