Back to all posts
Posted on
Changes to Spring Break Dates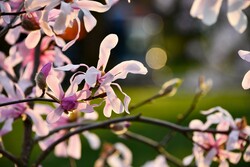 Easter/Spring Break Date Changes
What an interesting few weeks it has been for Team Westwind, as we have all had to work hard to adapt to our new learning landscape as a result of the worldwide COVID-19 outbreak. 
We recognize that snowy, cold weather and ongoing social distancing guidelines continue to keep our families indoors. Hoping for more favourable Easter/Spring break weather conditions, last week, Westwind Administration discussed the possibility of a date change for Easter break. 
We realize that this is an important decision and not one that should be made lightly. Last Friday, we sought feedback from principals and teachers. We also sent a public survey out to all Westwind families via email, text, and social media.
We received 1,543 responses to our survey, with 82% of respondents in favour of moving the dates for Easter/Spring break later in the month. This information has been presented to the Board of Trustees, who have unanimously approved the change, and will be passing an official Board motion at their meeting on Wednesday. 
Please make a note of the *NEW* information for 2020 Easter/Spring break:
Good Friday (April 10) and Easter Monday (April 13) will remain unchanged and will still be holidays for staff and students.

Staff and students will be expected to resume regular online learning from April 14-17 

Easter break will be April 25-May 3 (returning to online learning May 4)
It is our hope that our current flexible/online student learning schedules will still allow families to carry out any existing plans they have made based on the original calendar. 
We are so grateful to our Westwind families for their prompt and thoughtful responses to our survey. We want you to know we value your input and partnership as we continue to work together to further students learning. Thank-you.
Westwind School Division