Back to all posts
Posted on
Spring Break Update from Mr. Barfuss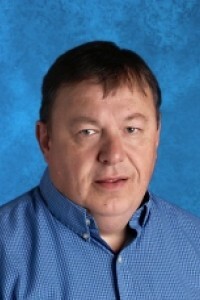 April 24, 2020
Dear Parents, Guardians, and families:
We are currently under unprecedented times and are facing changes in education that have never been seen before.  Amid these tough times, I would like to take a few minutes and express my appreciation to you as families.  I realize the difficulties that have been experienced over the past month.   Thank you for your patience and hard work as we try to navigate through the unknown.  Know that as a school, we are here to support and help in whatever way is appropriate.  
I also appreciate the time that the staff has taken to learn new ways of teaching and adapting to the current situation.  Though it has been a tough learning curve for both students and teachers, we are working to try to provide what is needed to the individual homes and families.  We will continue to work at this and look forward to sharing the best education that is possible at this time.  
According to Alberta Education, students in grades seven through nine should be doing an average of two hours of school work each day.  Grade six is expected to do an average of one hour per day.  Though the speed of learning and work differs for individual students, this is the general guideline expected.  We know that you have spent a lot of time trying to work out ways for students to learn.  We appreciate the time and effort that has been put forward to help students succeed, and again say thank you.  
We are looking forward to the spring break next week, and no new assignments will be sent out during that time.  School will resume our new normal the following week.  Please feel free to contact the school with questions, comments or concerns.  
Sincerely,
Jamie Barfuss 
Principal