Back to all posts
Posted on
Manners Matter: Know Yourself.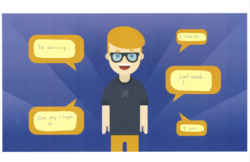 Know Yourself!
If someone asks you what is new, or what you like to do for fun, have an answer. There's no "right" answer, but come up with something better than "I don't know"!
From Brooke Romney's "52 Modern Manners for Today's Teens" by Brooke Romney. We are focusing on one manner a week at school.