Back to all posts
Posted on
BOOK FAIR IS BACK!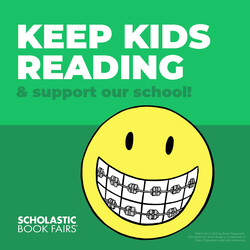 BOOK FAIR IS BACK! You can shop in person OR online this year! Thursday, December 2-Tuesday December 7. Here's a sneak peek at just some of what will be available: https://virtualbookfairs.scholastic.ca/pages/5151358
(Note: shopping will not be live until December 2; at that time you will see all available items.)
The fair will be open during school hours Thursday, Friday, Monday, and Tuesday.  (Friday is a PD day, so if you need to do some in-person shopping without students, that's your day!)
You can shop 24 hours a day online from the above Shopify link during our fair dates too, and your order will be shipped to the school for free, packaged for a no-peeking trip home. 
Remember: Your purchase DIRECTLY IMPACTS our school library: we get a percentage of our sales back in books. Whether you are building your home library or stuffing stockings, we appreciate your contribution to our library's health!