Back to all posts
Posted on
Letter from Mr. Barfuss: the coming school year and homeschooling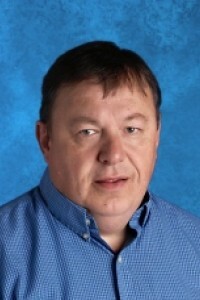 August 14, 2020
Dear Parents/Guardians:
I am sending out this letter to explain my thoughts and to present some facts about the next school year.  My first concern is with families that are considering the idea of Home School and I would like parents and students to have the facts before the decision is made.
For people considering home school because of concerns regarding Covid 19:
First of all, people may choose Home School because of fears and concerns about the coronavirus.  I do not consider myself to be an expert when it comes to the medical data.  I will not offer my personal opinions on things that I do not consider myself to be very knowledgeable about.  As a school, we will follow the guidelines that the government has given and will do our best to make sure every student will also follow the guidelines.  I believe the best place for students is in school and if masks need to be worn, then that is what will happen.  If there are emotional or mental health concerns, we have an excellent team of school councillors that can provide support for anyone who needs it. If what is already planned does not seem to be enough, I understand your concerns and wish you good luck with home schooling.  I will be happy to welcome you back when things have settled down.
For people considering home school because of other reasons:
Everyone should understand the basics of how home school will work.  It is extremely different than school at home last spring was.  A student has to have an educational plan and register with a homeschool program.  Teachers from our school will be focused on teaching and meeting the educational needs of students that attend our school.  We will not be providing programs for those who are not attending our school.
You really have three options to consider:
 Go to regular school – there will obviously be some adjustments to mitigate against the spread of the virus.  Otherwise many things will be normal.  Contact me if you have questions or see the school's re-entry plan on our website.
 Register as a home school student through Westwind Alternate School – This can be done by contacting the Westwind Alternate School.
 Programs outside Westwind – There are many online or virtual schools that are being advertised.  You should know that if you are registered with an agency outside of Westwind School Division, it has been directed by our central office that you may not participate in any school sports or activities put on by the division.
Last spring the world of education as we knew it changed.  In-school classes were cancelled and we were directed to provide a program to students at home.  We were given strict instructions on what we could and could not do: no more than one hour a day of work was to be given out to grade six students and no more than 2 hours a day for grade 7 to 9 students.  No matter how little work was done or how poorly it was done we could not lower grades.  No student was to fail.  I call this educational triage.  We are no longer under those circumstances.
Going forward a much more robust program is required in order for students to have success.  Last year under a school at home situation the absolute bare minimum of work was assigned.  Sadly, less than 15% of students did all the work.  Initially many students were working hard, but in most cases that only lasted 3 to 4 weeks.  I heard many comments that parents could not get their child to work and that, after about four weeks, the students had simply checked out.
Whether in school or taking homeschool, a student is going to need to do much more work than last spring.  Repeating what occurred last spring will cause your child to fall behind no matter where they register.
I have been in the educational field for 25 years.  I have seen all kinds of students and situations.  I have occasionally seen cases where home school students have achieved just as well as in school students.  I have also seen many home school students fall behind.  In my opinion, for homeschool students to achieve at the same level as in-school students do, it requires total dedication from both a parent and the student -- a level of dedication that requires a lot more effort than last spring's school at home program.  Homeschool can be successful but only with an effort level and attention that most people are unable or unwilling to do. I am concerned that people may chose the homeschool method and not be aware of the effort level required for junior high students to complete all the curriculum.  I am worried they will assume a program like last spring is good enough.
I care about the success of all students and wish that every one of them has a great and successful year.  If you have any questions or concerns, please feel free to contact me.
Sincerely,
Jamie Barfuss
403 330-8792